MINLEON'S RGBW-Pro Flex Strip
In association with BlueHopper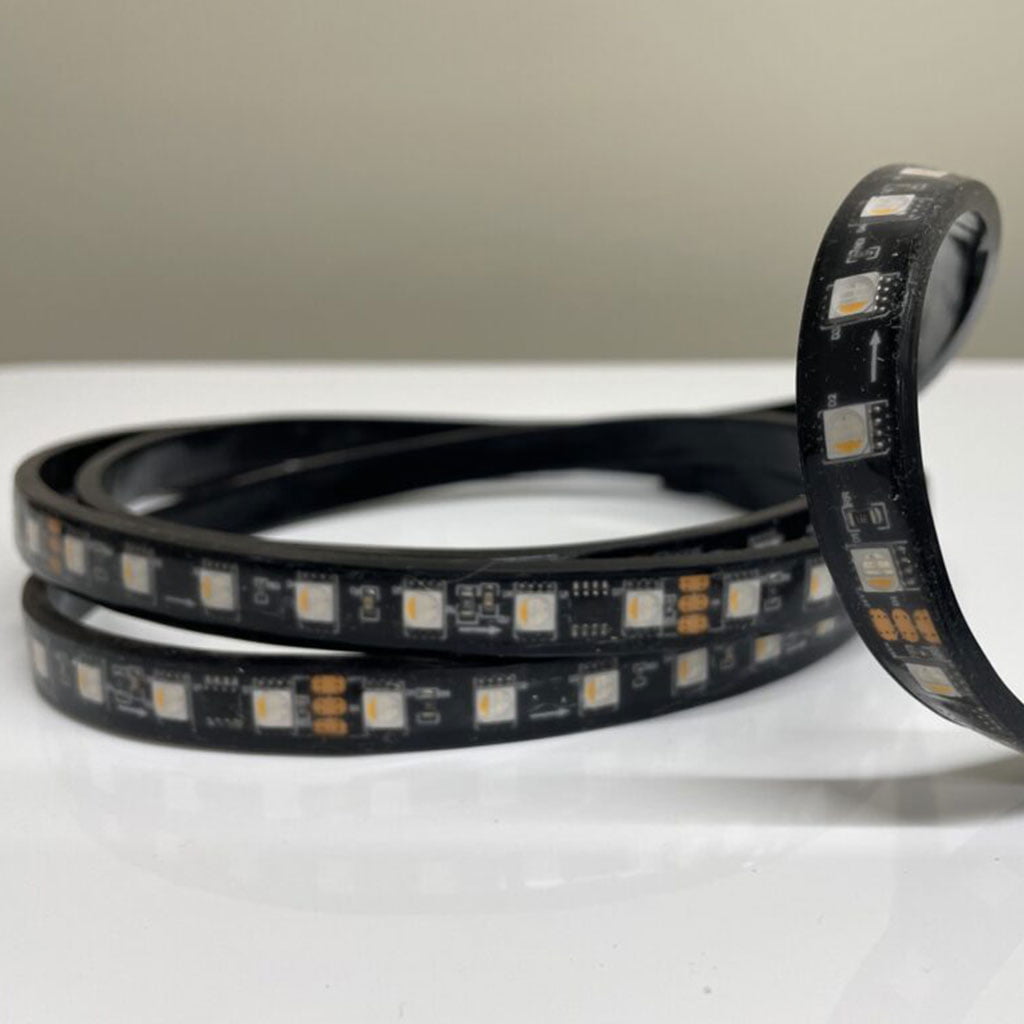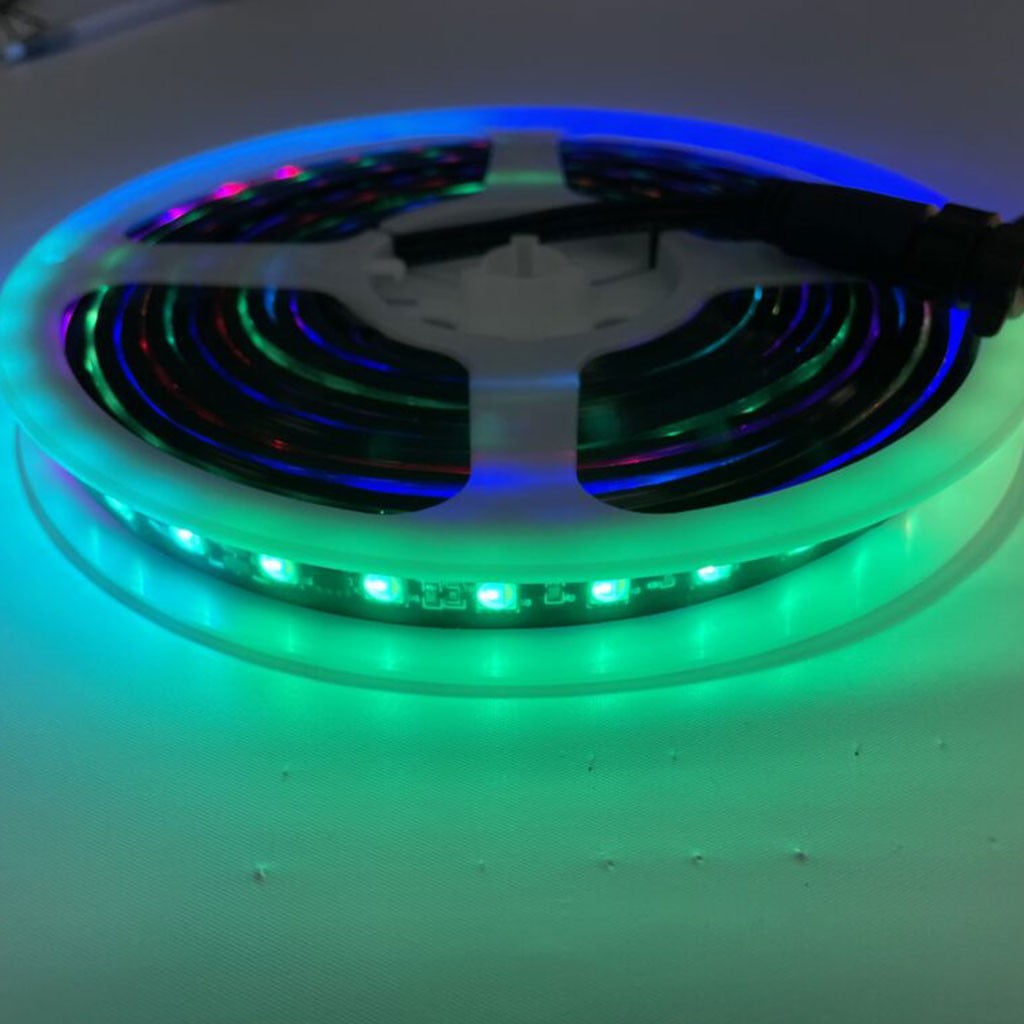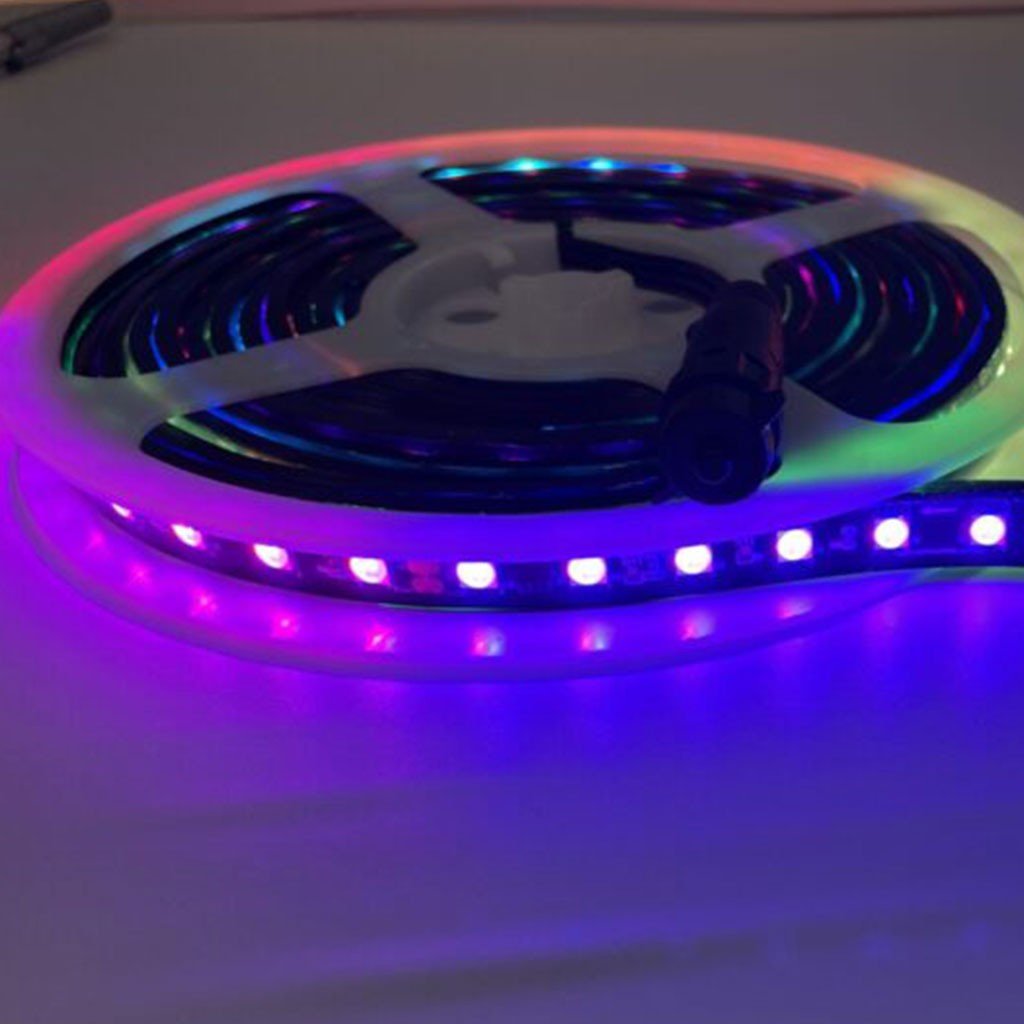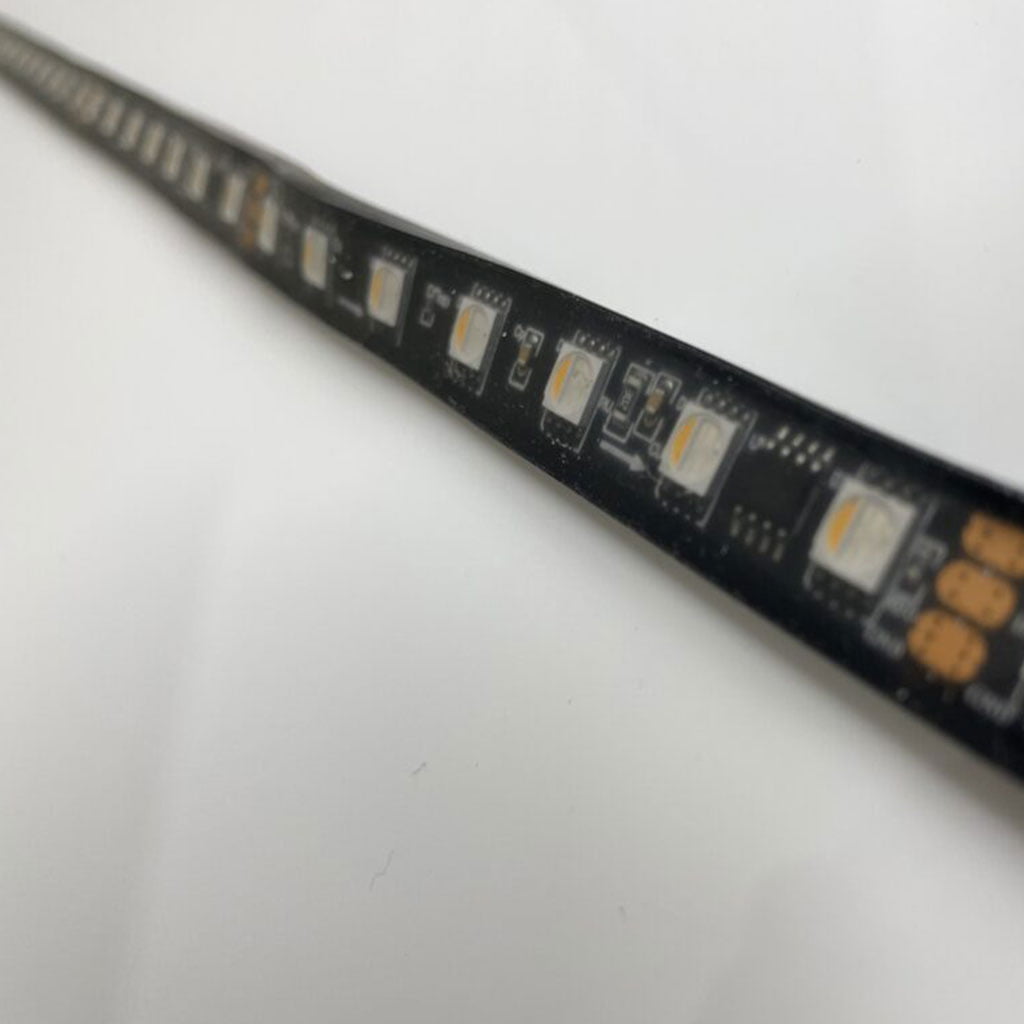 Indoor and outdoor-rated, addressable flexible strip. RGBW, 24VDC, 7-to-1 LED to chip ratio, 16-bit dimming curve. Black backing to blend in dark areas when not lit. Cuttable.
IP Rating:  IP65 with full silicone cover, or non-IP indoor version
RGBW 24VDC or RGB 12VDC (with white backing, and 2-to-1 LED to chip ratio).
Length:  5-meter (standard),  1-meter, 10-meters, custom

4-inch Controllable Cubes MeshTek & BlueHopper Compatible 7-to-1 (10 IC's per meter)
MeshTek 1-Port and 4 Port Controllers with BlueRoots App
Max Distance before Power Injection
10 meters (approx. 33-FT)
via Minleon Power T+'s & RGB+5A-12V
Neg -20 to +50 Cel. / Neg -4 to +122 Far.
35+ Patents
Supporting Our Automation Platform