In association with BlueHopper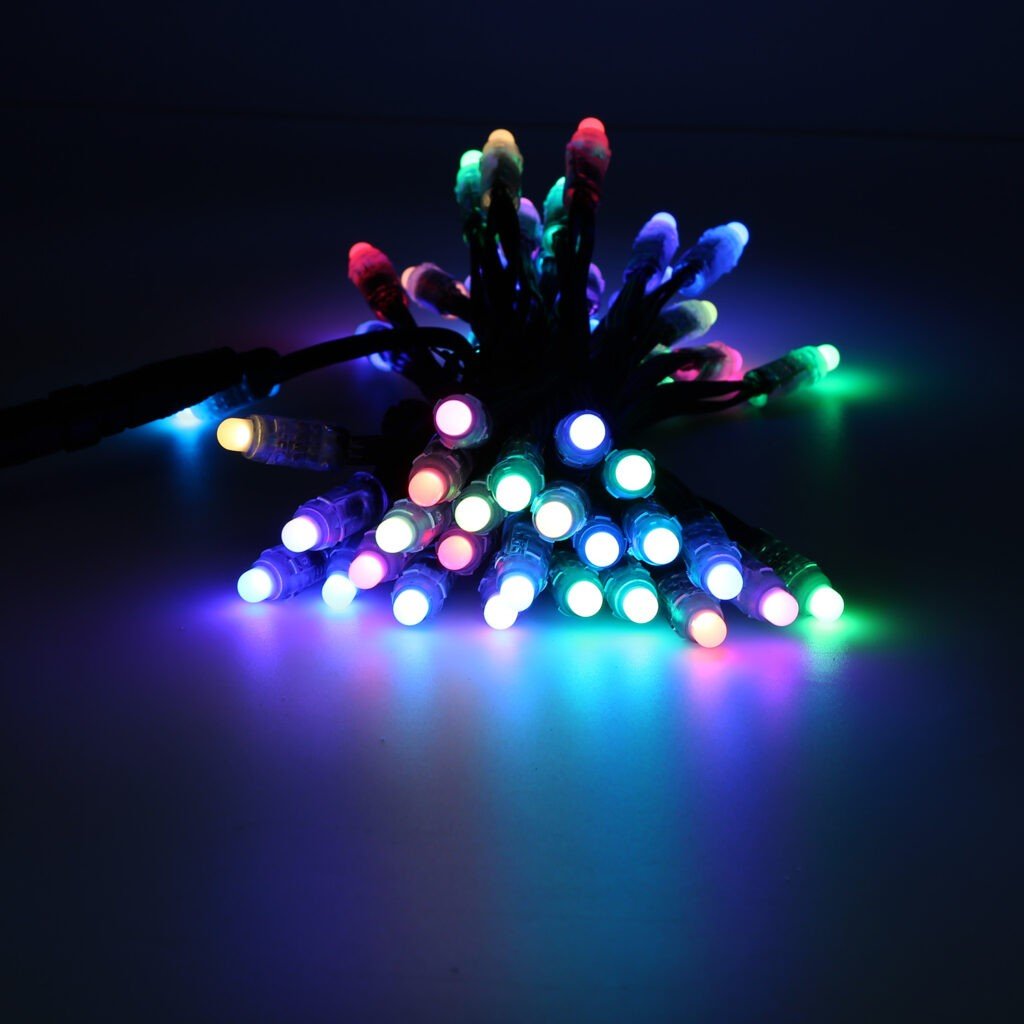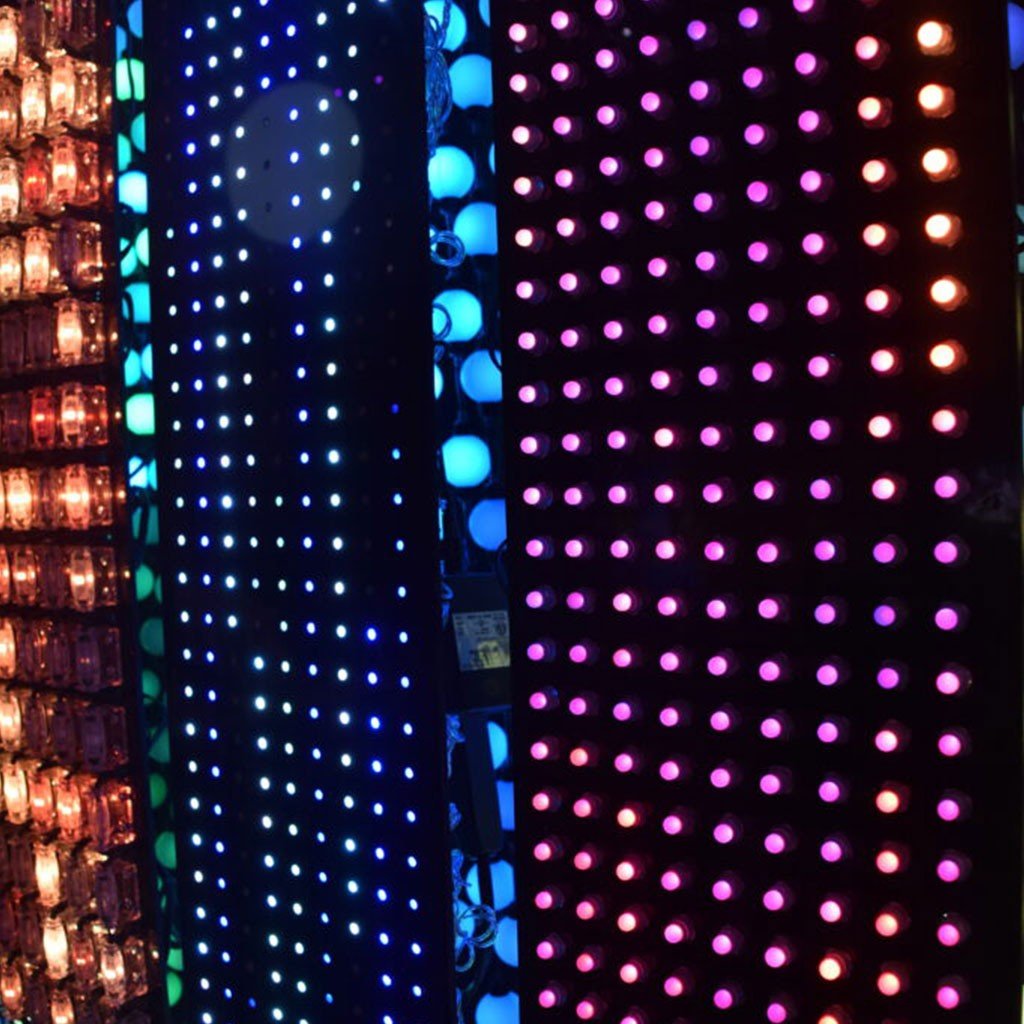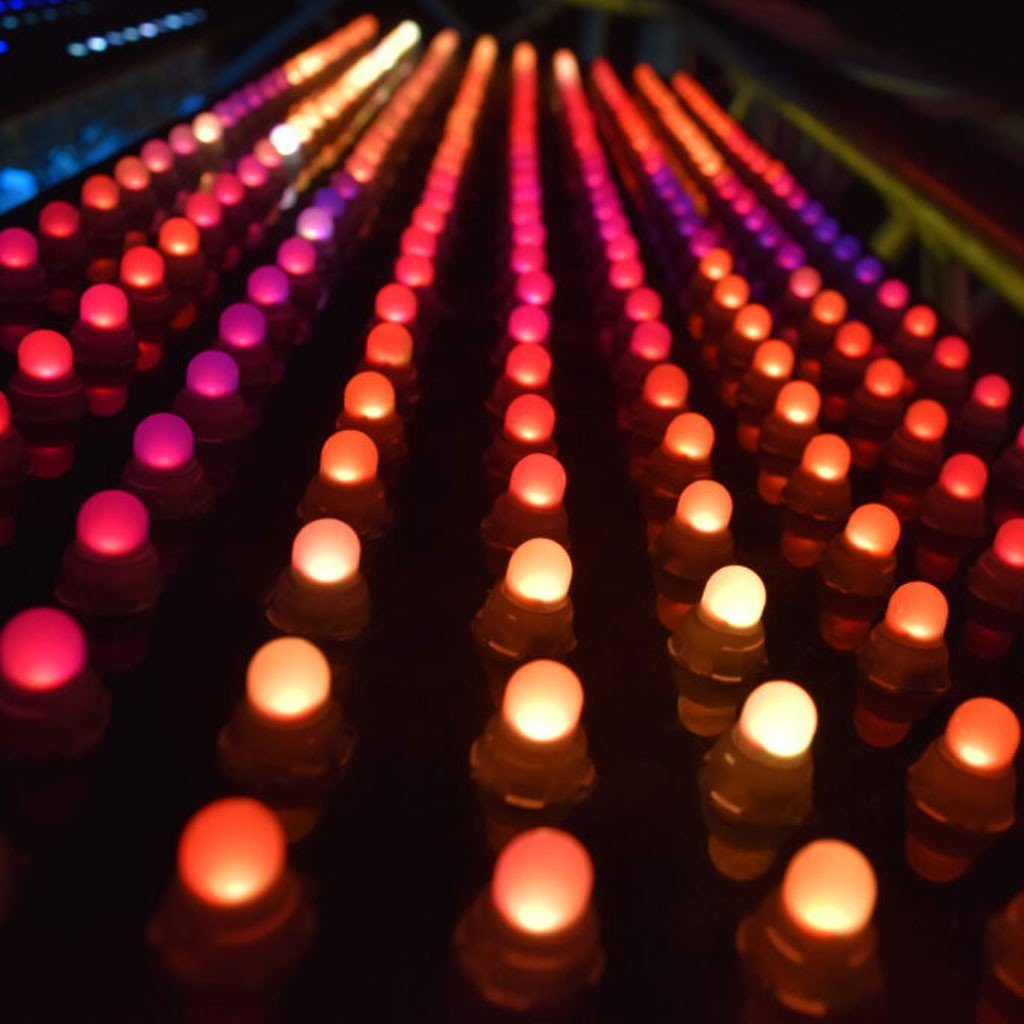 Minleon's most affordable RGB pixel offers both an RGBW choice and a WS2811 choice for setups where the specific dimming and high bit rate aren't needed–but where UL listing is essential. These 9mm bullet-shaped pixels are the tiniest Meshtek controllable pixels in Minleon USA range. They're perfect for holiday decorations and digital Christmas tower trees.
Minleon manufactures Bullet Pixels for every budget, and are always UL listed.  Don't need the pro, 16-bit dimming curve of the RGB+ line? Then look into our RGB-SE Bullet 8-bit value line (WS chipset).  All the same control options, the same pro build and certifications, but with a limited dimming curve for residential applications that are not programming highly animated effects.

Energy-efficient consumption.
Long-lasting
LED lifespan.
Dynamic color-changing modes. Weather-resistant casing. Easy plug-and-play setup.
Broad dimming range capability
MeshTek 1-Port and 4 Port Controllers with BlueRoots App
Weekly, Annually and Calendar Wise
Wire color: green, black, white, clear
Pixel spacing: 4-, 6-, 12-inch & custom
Available Options (Chipset/Bit rate/Dimming Curve)
RGBW+/UCS 16-bit, 65,536 greyscale (premium);
RGB+/UCS 16-bit 65,536 greyscale
WS2811 8-bit 256 greyscale (value, maintaining UL listing)
35+ Patents
Supporting Our Automation Platform